The Smarties
Register Today!Check out Gina Brillon, headlining the Smarties Celebration of Talent in NYC on September 26, in action.

Mobile Marketing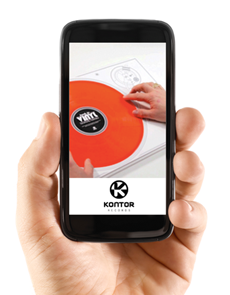 Mobile is the most compelling, accurate, and inclusive marketing practice today. It's not really about mobile as a silo anymore – it's about using digital and physical data to reach your audiences wherever they are. In today's world, every Moment is Mobile.
---
Get Recognized, Get Accolades, Go Global
The MMA Smarties Awards is the world's only global mobile marketing awards program honoring innovation, creativity, and success – highlighting the teams and talent that push the boundaries of mobile marketing to reach and engage with consumers like no other media channel.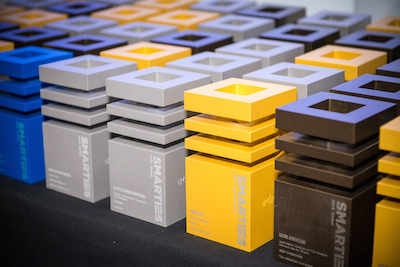 Gain recognition worldwide and be counted amongst the best in the mobile marketing community. The Smarties recognizes regional winners, country winners, and Global winners in addition to Industry Awards.
You can select from a combination of global, regional and local options. Enter a single campaign in multiple categories. Increase your chances of winning by entering into multiple regions and/or multiple categories, and save!
All great marketing stories employ a mobile marketing strategy. Share your story by entering the MMA Smarties Awards.
---
Creative Elements
Updated for 2016
Video Clip of Your Entry
Click here
for updated information regarding the Video Clip to accompany your entry.
New for 2016
These images will be shown on-screen at the Global Smarties Celebration of Talent to promote your win.
Company Logo
Upload company logos for all lead agencies and clients credited on the entry.
Click here
for requirements.
Team Photos
Upload team photos of the lead agency and client team.
Click here
for requirements.
---
Insights and Tips
We offer many resources for writing an effective Smarties entry.
Get insights from the Smarties Jury, review the Effective Entry Insights PowerPoint, and review suggested information to include in each of the scoring areas of the entry form.
Be sure to Review Past Winning Work, and go to the Smarties Case Studies Hub to review winning cases. MMA Members are able to see all case studies. Non-members can view public case studies without a lock icon.
---
Announcements
Join us on this year's Smarties Pre-Screening Council.
The Pre-Screening Council is comprised of senior level mobile marketers. The council will judge worldwide entries and then cut them down to an elite group for final judging. The final judging, which consists of regional judging, determines the winners for each country and region. To learn more about Smarties region and country programs, please visit our website.
The Pre-Screening Council is comprised of senior level mobile marketers. The council will judge worldwide entries and then cut them down to an elite group for final judging. All pre-screening is done remotely during the month of July. There is no conflict with entering The Smarties as well; we make sure no one views their own submissions.
Pre-Screening nominations are due June 24th. A completed application form must be submitted for each candidate.
Fill out the Pre-Screening Council Nomination Form.
Key Dates
  May 24, 2016


Early Entry Deadline




(save $75)




  Jun 23, 2016


On Time Deadline




  Jun 30, 2016


Extended Deadline




(price increases by $75)




  July - August


Pre-screening & Final Judging




  Sep 26, 2016


Awards Gala and Winners Announced




Who can Enter & Eligibility
The competition is open to marketers, agencies, and suppliers – including but not limited to – those involved in advertising, media, PR, design and the creative industries. Campaigns/products submitted should be active in the marketplace between June 2015 through June 2016. Entries cannot be made with the prior permission of the client/owner of the rights of the case.
Click here for more information.
Quotes from the Jury
  Groundbreaking way to communicate to consumers hard to reach


  Ambitious, used technology in an innovative way


  Wonderful use of platform, organic


  Beautifully executed


  Clever, tied in brand tightly


  Blew us away, ballsy, impressive


  Great use of visuals – very compelling


  Concept & product awesome, great case study


  A lot of activity, and consumer engagement. Very integrated – at home and in-store


  Inspiring. Well done


2015 Smarties Photo Gallery