Campaign Summary
Fiat targeted consumers in Istanbul to create interest in its new car model.
Strategy
Objective:
Fiat wanted to create desire and awareness to its new model. The automotive market is highly skeptical toward new models and wanted to inspect it significantly before it became a viable option.
Target Audience:
Fiat placed its hologram out-of-home (OOH) unit on top of the street that leads to the Bosphorus Bridge, so most of the drivers in Istanbul were able to see it.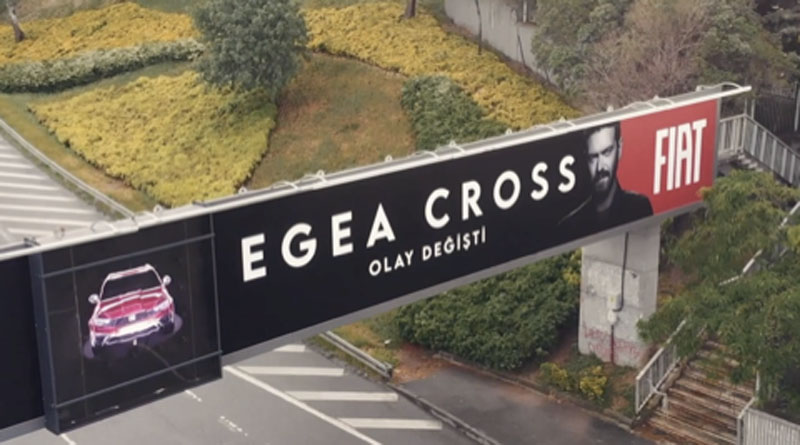 Creative Strategy:
Standard OOH units are limited to an image typically. As such, Fiat wanted to display its new model in a unique way; it chose to focus on 3D images, so the company partnered up with tech company Musion XR Technologies and integrated a hologram into OOH.
Context:
It was a prelaunch campaign in its first year. Fiat sold all prelaunch stock and drove traffic to both Fiat's website and in online sales.
Execution
Overall Campaign Execution:
Showing Fiat's new model in 3D raised curiosity and awareness. No budget went into mobile since it was digital out-of-home (DOOH).
Business Impact (including context, evaluation, and market impact)
It was a pre-launch campaign for a new model. While Fiat is widely known in Turkish automobile market, the Egea Cross was a mystery in the SUV category. As such, the company wanted to foster curiosity.