Campaign Summary
Shampoo brand Clear wanted to increase sales with young Chinese men.
Strategy
Objective:
To drive the category expansion and deliver brand growth in 2021, shampoo brand Clear needed to find an innovative way to reach its young male target audience.
To deliver this, Clear had the following objectives to achieve in 2021:
Increase brand awareness amongst young men.
Increase recruitment of the young male target audience and drive ecCommerce sales growth.
Target Audience:
Although Clear accounts for nearly 80 percent of the male shampoo market in China, the male shampoo category is still young: Only 14 percent of Chinese male consumers consciously purchase male shampoo, according to Unilever.
Creative Strategy:
While brands would typically speak to men through sports sponsorship, COVID-19 had dramatically reduced the reach of these traditional sports vehicles: NBA ratings have fallen more than 22 percent since 2019, according to the NBA Official TV Broadcast Ratings Report 2019-2020.
When it comes to personal care, young Chinese men are passive category users. They tend to use whatever products are found within their homes — regardless of whether the products are female or unisex. Moreover, when Clear spoke to young Chinese men, they learned this audience might not use shampoo for men at all. As such, Clear had to find a way to get them to stop relying on their partner's shampoo and make the purchase for themselves.
It's not enough for young Chinese men to know about a brand; they need to see other men with it — a recognized role model that can influence their perception and their actions. Cristiano Ronaldo has long been that role model at a global level; however, in 2021, Clear needed to find men closer to home.
In China, there is one sport that young men watch, play, and compete in at a national level: eSports. In fact, men make up 70 percent of eSports fans and its target audience makes up 54 percent of those viewers. It's an extremely engaging activity with 65 percent of eSports fans watching more than 10 hours a month on average, according to iResearch's 2021 eSports Industry Report.
It's also a sport where the viewers focus on a player's head, and in moments of high stress, players often scratch their head which can reveal any dandruff they may have.
To cater to both objectives of driving penetration among young Chinese male consumers, as well as converting them into long-term customers and driving sales, Clear understood that it needed to sponsor a game with a strong link to eCommerce to facilitate conversion.
Thus, the platform needed to be a mobile game. In China, the No. 1 mobile game Honor of Kings has the No. 1 eSports league, the KPL — which became Clear's key opportunity to reach these young men.
But since eSports is a developed market in China, it's also highly competitive with billion-dollar brands fighting for attention. Gamers are all too aware of the brands vying for their attention and dollars. Thus, Clear had to find a relevant way to integrate into the culture of gaming and provide an experience to which they would pay attention.
Its strategy had three components to maximize the potential of the company's sponsorship with KPL in China:
Create a role for the brand by going beyond a presence on screen to provide value and entertainment for eSports viewers.
Integrate the product into the culture by understanding the behavior of its target audience and giving them the opportunity to own a piece of the KPL championship.
Transform fans into customers through deep eCommerce partnerships and data-driven marketing, linking in-game presence through to post-purchase experience.
Context:
Clear has long used sport sponsorship to connect with its male target audience. With Cristiano Ronaldo as their global ambassador since 2007, the brand's link to sports has been reinforced by years of presence around China's key sporting properties, particularly the NBA.
However, the male personal care category has become increasingly competitive in recent years as more international and domestic brands battle for a share of China's massive male grooming market.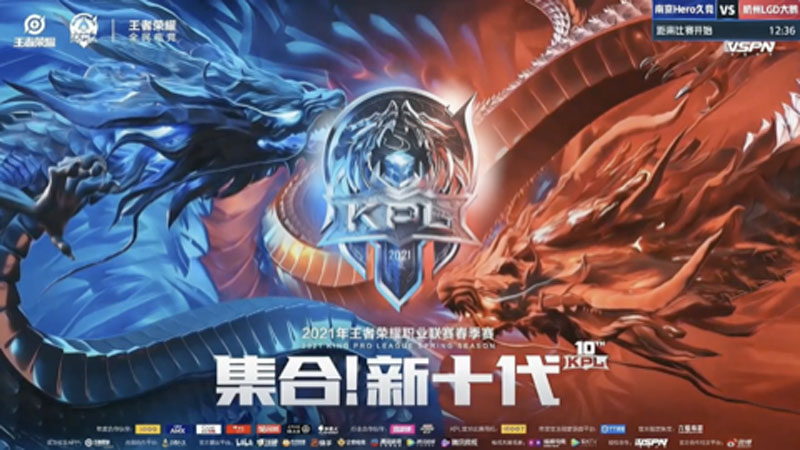 Execution
Overall Campaign Execution:
Creating a role for the brand became a key focus. First, Clear announced its sponsorship with new brand videos featuring the biggest KPL players, seeding the video during KPL matches to reach the core fans.
Second, Clear worked with the KPL Championship to develop the "Clear Battle-Ranking," which appeared across all broadcasts of the sport. This first-of-its-kind format targeted the key moment when a player chooses which character, called "heroes," that they will play in the game.
Using historical performance data, Clear transformed its media placement into an entertainment vehicle by providing analysis of those players' winning potential based on their previous results with the selected players. The "Clear Battle-Ranking" reflected Clear's brand position in the market, supporting its target audience's ambition to win.
Then, on Douyu, China's top gaming livestream platform, the "Clear Battle Ranking" was provided to viewers to share as a "bullet comment" that would appear across the screen for all other users to see. Appearing on screen, these comments were visible to all viewers; by dominating this space with a Clear-owned phrase, the brand was able to cement the link between the brand and the game.
Clear also sought to integrate the product into the culture. Beyond the competition, Clear linked its presence through to purchase with the release of a limited edition, KPL-inspired product. Its Clear Dragon Set was a customized product that featured a metal dragon head, emulating the dragon trophy the professional players hold aloft when they win the competition. This was a chance for the fans to bring a symbol of the sport into their homes.
The Clear Dragon Set was featured extensively through in-studio livestream mentions and product placement to create more links between this special product and the sport. This product, a first of its kind for the brand, was seeded across the professional players' personal Weibo fan clubs, encouraging them to not only purchase but then write their reviews online.
Targeting these hardcore fans, Clear was able to convert the most committed fans first, who then created user-generated content (UGC) as unboxing videos which were posted on eCommerce platforms, driving organic virality and demand for the limited-edition Clear Dragon Set.
Mobile Execution:
Clear sought to transform fans into customers. Finally, as China's second largest eCommerce festival 6.18 approached, the company linked all campaign components together through social amplification of in-game content on platforms WeChat, Weibo, and Kuaishou to reach young men, all of which drove traffic to the JD eCommerce app where they were then converted to purchase. This increased sales conversion opportunities via engaging content throughout the championship.
In doing so, Clear went from a product sponsoring a competition to a brand adding value to a culture and winning new customers as a result.
Business Impact (including context, evaluation, and market impact)
By understanding the culture of gaming, Clear was able to not only be present but be a part of the championship experience. In doing so, the brand broke through to reach young Chinese men and achieved explosive eCommerce sales growth.
The campaign generated 4.7 billion impressions and became the No. 1 branded bullet screen topic on "Douyu Brand Topic Rank" within one week — a position the brand maintained throughout the KPL Championship. Moreover, Clear Trophy gained 11 million reads on Weibo Hot Topic within one week.
Clear's Clear Dragon limited edition was sold out in Shanghai, Zhejiang and Shenzhen within two days. The brand achieved a 14 percent purchase conversion rate on the Clear KPL campaign page of JD.COM, an increase of 62 percent from the previous year. Further, Clear generated 13.14 million on the brand's "Big Sale Day" on JD.com, which was 1.64 times better than the male shampoo category average, retaining its No. 1 status.
The company also delivered a 37 percent increase of young male in the Clear eCommerce shopper pool on JD.com during the campaign period, which resulted in a high potential group for future messaging.