Campaign Summary

KFC brought Onmyoji fans their favorite game to real-life at KFC stores, leveraging augmented reality and becoming the largest gaming collaboration any brand has ever initiated in China.  
Strategy
Objective and Context:
The once-niche gaming community has become a major passion point for young adults in China since 2015. Due to 24 percent year-over-year growth in gaming among consumers between the ages of 16 and 30 in China, many brands have started collaborating with game brands to speak to this target audience. However, many partnerships have been critiqued for taking the fun out of the game and ruining the experience of gamers' favorite games.
To resonate with China's young generation, KFC saw gaming as an important strategy pillar and opportunity to stand out and approach gamers genuinely.  In 2015, KFC pioneered a brand collaboration with China's biggest video game, League of Legends.
Target Audience:
KFC targeted young gamers between the ages of 15 and 35.
Creative Strategy:
The game Onmyoji, based on Japanese ghost hunting stories, captured youth's attention in the spring of 2017. Onmyoji is a role-playing battle game where gamers hunt down ghosts and then turn them into secret weapons.
The game had gathered over 10 million monthly active users in two months. Brands all wanted to be part of the craze, and KFC in particular wanted to bring added value to fans of the game — not just exploit their love for it. With KFC's massive retail network of 5,000 stores in China, it brought Onmyoji fans their favorite game to real-life.
Execution
Overall Campaign Execution:
KFC transformed 5,000 of its stores into real ghost-hunting battlegrounds for gamers. To convince gamers to go to KFC stores, it incorporated 5,000 KFC locations into the game's location-based service (LBS) system. Gamers could find the most sought after, limited edition ghosts only in KFC stores. Once in store, gamers could invite friends playing the game to hunt down in-store ghosts.
Instead of using a typical redeeming system, an augmented reality redeeming system was created with the developers of the game. Gamers could scan key scenes of the game, another gamer's screen, or table mats in KFC stores and special ghosts would emerge in augmented reality format.
KFC printed supersize versions of scenes, and put them in KFC stores and metro station exits leading to its stores. When scanned, AR versions of ghosts would appear, and give gamers the opportunity to take a photo with their favorite ghosts. KFC stores were decorated with elements from the game, cosplayers, and more. On social platforms, it extended the plot of the games and created additional comics.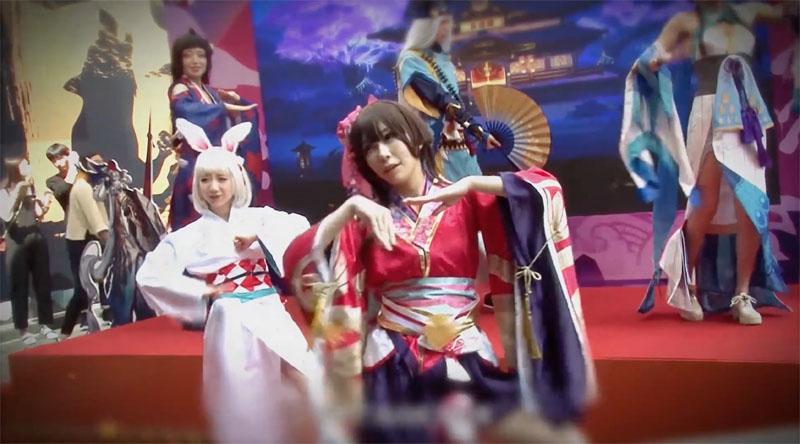 Results (including context, evaluation, and market impact)
The campaign was the largest gaming collaboration any brand has ever initiated in China.  

Three million limited edition buckets sold out in three days, and sales of theme stores increased between 400 and 500 percent during the campaign period. Around 12 million enthusiastic gamers rushed to KFC stores for a chance to immerse in their favorite game. Fans waited for hours to get into the store and some stores were so packed that crowds had to be limited. The collaboration became a sensation on social media, with #KFCxOnmyoji viewed over 100 million times.