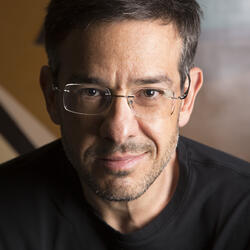 Ricardo Cesar
Founder & CEO Grupo Ideal | President & CEO H+K Latin America
Ricardo Cesar is President and CEO for Latin America and a member of the Global Leadership Council at Hill + Knowlton Strategies, one of the biggest PR networks in the world, with over 80 offices in all continents. He is a founding partner and CEO at Grupo Ideal, a Brazilian holding company that manages several communications agencies in the country in association with WPP.
Cesar is a senior adviser who has played a pivotal role in defining and implementing communications strategies for multinational corporations such as Google, Facebook, Amazon, SoftBank, Uber, AirBnb, Nike, Nestlé, AbInbev, Volkswagen, XP Inc., Stone, Mercado Livre (Meli), Nubank, Spotify, GE, Patria / Blackstone, to name a few.
Ricardo has taken a special interest in reputation management amid the digital evolution that is transforming the way the public consumes and shares information.
In 2017 Cesar was featured at the PRWeek Global Power Book, a list of the most influential PR professionals around the world. In 2019 he sat at the jury of the SABRE Awards in Latin America, the most important PR award in the region.
He started his career in the 90's, supporting Microsoft's Corporate Communications team. He then went on to work as an editor and correspondent in London for IDG, one of the largest American IT and telecommunications publishing companies at the time. He was one of the first Brazilian journalists to follow the development of social media in the US and Europe. Having also worked at Valor Econômico, Brazil's largest business and finance daily newspaper, and at EXAME, the country's most prestigious business magazine.
After leaving EXAME in September 2007, Ricardo went on to become one of the founding partners at Agência Ideal, which later became the third biggest PR and corporate communications agency in Brazil. In 2015, Ideal merged with the Brazilian operation of H+K Strategies and was rebranded as Ideal H+K Strategies, part of Grupo Ideal in Brazil.
Ricardo Cesar holds a bachelor's degree in Communications (Journalism) from the School of Communication and Arts at the University of São Paulo (ECA - USP) and a post-graduation diploma in Market Communications Management from FGV-EAESP, one of the most prestigious business schools in Brazil. He is fluent in Portuguese, English and Spanish.