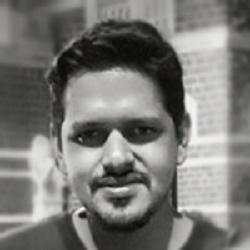 John Lonan
Director, Creative Studio
John leads the design process and conceptualization of the visual look of the Bonzai Studio. He is the heart of Bonzai's design ideology and guides the team's aesthetics. He makes sure that customers intuitively understand the features of Bonzai Studio through visual cues. John is lauded for his observation skills; he believes that little things matter the most when it comes to creating an optimal UX and hence gives attention to details.
When an Indian reads news on an app, he's probably viewing it on an app designed by John. Apps of popular news publications like Mid Day, Danik Bhaskar, ABP News and Jagbani showcase John's expertise in design. This repertoire also includes apps made for ICC, IPL, GQ, Condé Nast Traveller, etc. In the field of rich media on mobiles, John's created immersive rich media ads for brands like Flipkart, Nivea, Mahindra, Bose and more.
John left the world of engineering in to pursue his one true passion: UX design. On his off days, he off-roads on his bike through India's breathtaking landscape to feed the adventure junkie in him.