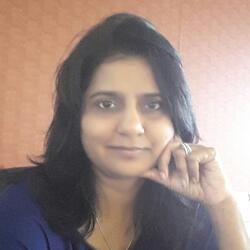 Anupama Wagh Koppar
Head of Consumer & Market Insights
L'Oreal Research & Innovation
A marketing and innovation professional with 18 years of experience and expertise in marketing strategy, Innovation strategy, brand building and Consumer& Market insights.

Experienced across roles; Brand management, Consumer research and Strategic planning and worked across diverse industries such as FMCG, healthcare and lifestyle products. I have extensively worked on new Brand launches , repositioning of Brands and Innovation strategy.

Specialties: Multi disciplinary exposure across industries and varied roles enables me to look at business situations as a whole and look for solutions that address both long term and short term objectives of a business.
Strategy and Innovation across industries has helped me cross pollinate my learnings,keep the consumer at the centre of my thought process and yet remain focused on contribution and effective resource management.