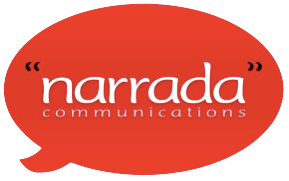 His favorite quote was Dr. Zefram Cochrane's "Don't try to be a great man... just be a man. Let history make its own judgements." 
Sounds like he has a bit of an identity crisis, doesn't he?
But in the real world Adi aka Seseq, is a father to his two dearly beloved children and, of course, Chief Creative Officer of Narrada Communications.
He joined Cabe Rawit as a copywriter in 2000 and spent five year on and off. During his on period he handled several accounts, such as: Gudang Garam, Acer Sony Ericsson, Lipposhop, Bank Mega, The Pakubuwono Residence, Erha Clinic, Mitsubishi Motor, Indosat. Between his off periods he also joined Bintang Pratama to handle Mie Sedaaap, So Klin Higienis, Ciptadent, Emeron and Zinc.
Five years on and off in Cabe Rawit group was enough for him. In March 2006, he moved to EuroRSCG Adwork! to handle several accounts, such as Telkom, Reckitt Benckiser, Sosro, B11, Kompas, Viva & Honda Motor. 
In January 2008, he decided to join Narrada handling both advertising and interactive clients. Narrada won The Most Creative Agency 2008 in Pinasthika Ad Festival, just 6 months after he joined Narrada.
In 2014 Narrada won: Top 4 Digital Agency of the Year, Top 4 Media Agency of the Year and Top 4 Production House of the Year in Citra Pariwara.
Not bad for a man with an identity crisis!