MMA CEO & CMO Summit 2023
Join the MMA in 2023 to Architect the Future of Marketing.
C-level and senior executives can request an invite below.
MMA CEO & CMO Summit: Growth Takes Center Stage
Arguably the most scrutinized and analyzed role in the entire c-suite, the chief marketing officer, has seen their role expand significantly over the past decade, especially since the start of the pandemic. CMOs are redefining their role and how they navigate these changes to become a de facto "chief connecting officer" by fostering c-suite collaboration to change perceptions of marketing from a mere cost center to a growth-influencing platform.
The 2022 MMA CEO & CMO Summit highlighted how brands are rebuilding the marketing engine for flexibility in a changing environment, using data and technology to gain a deeper understanding of their customers, all while navigating their organization to thrive in a rapidly evolving future.
The MMA 2022 CEO & CMO Summit, an exclusive invitation-only event, featured not only leading CMOs but industry thought leaders as well. MMA's first in-person event since 2019, we delivered the experience you've come to expect featuring luxurious accommodations, exceptional service, superior culinary experiences, and an incredible line-up of speakers that will leave you feeling inspired and motivated!
Request an invitation to the 2023 in-person summit and join us as we #ShapeTheFuture®.
Past Attendees Include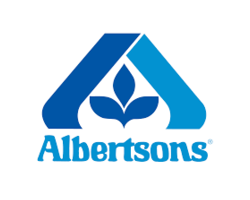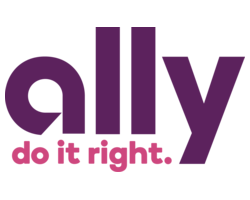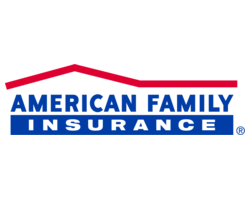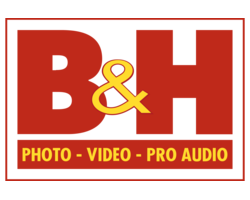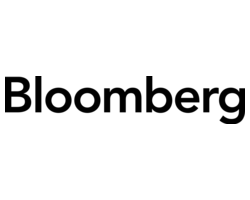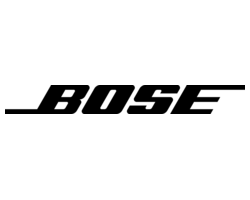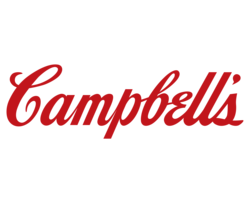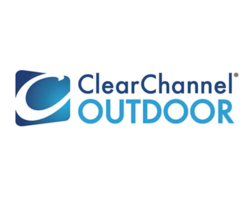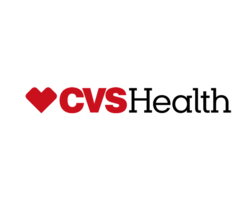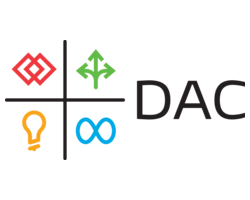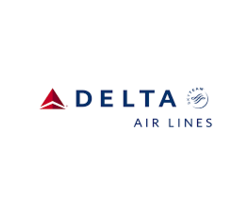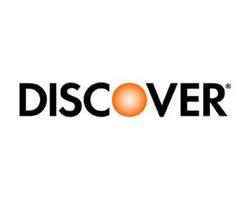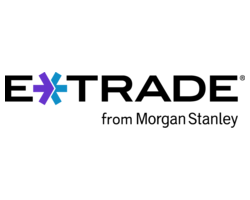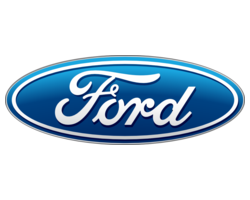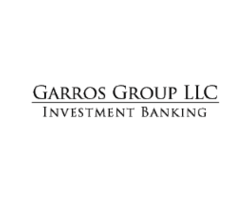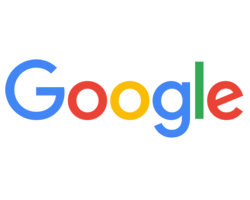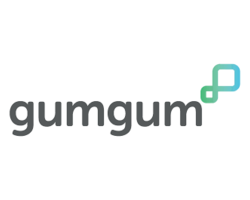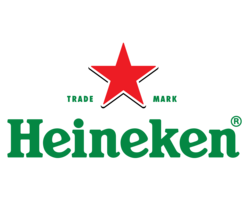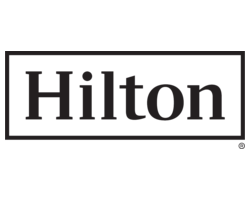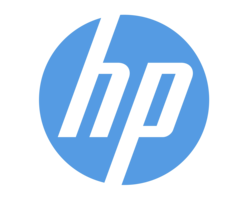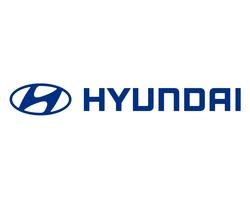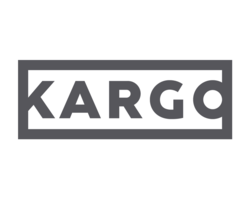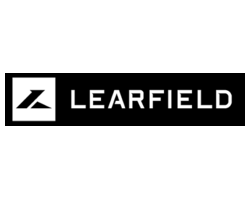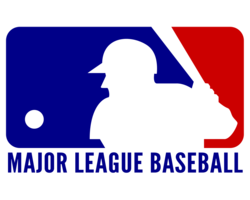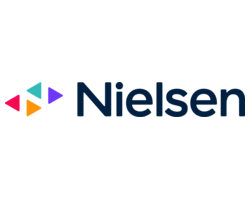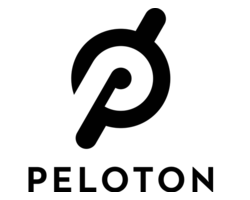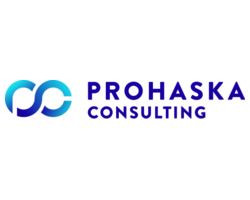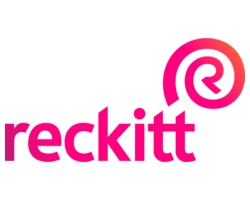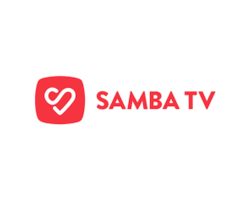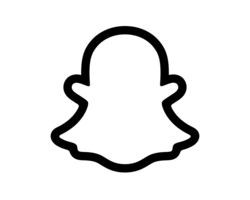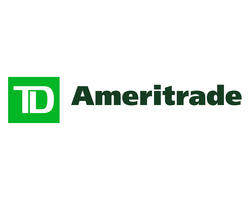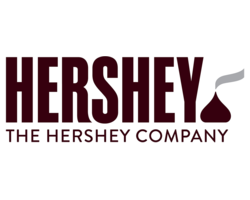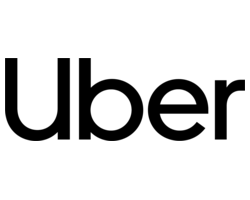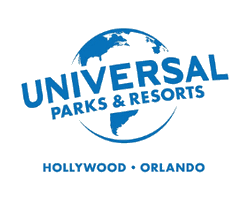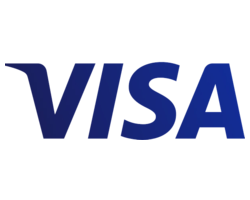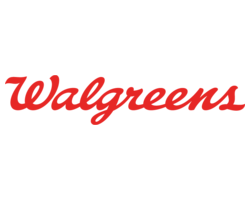 | Member | Name | Job Title | Company |
| --- | --- | --- | --- |
| | Amit Shah | Board Director | Blue Apron |
| | John Costello | Board Member | |
| | Amy Minderman | Brand Director | The Hershey Company |
| | Lisa Utzschneider | CEO | Integral Ad Science |
| | Nicolle Pangis | CEO | Ampersand |
| | Phil Schraeder | CEO | GumGum |
| | Charles Manning | CEO | Kochava |
| | Armin Molavi | CEO | AMolavi Consulting |
| | Nancy Smith | CEO | Analytic Partners |
| | Jason Fairchild | CEO | tvScientific, Inc. |
| | Kevin Lee | CEO | eMarketing Association |
| | Paul Wagner | CEO | Chord.us |
| | Kapil Mirchandani | CEO | Silicon Valley International Group, Inc. |
| | Erin Cigich | CEO | Perform[cb] |
| | Justin Thomas-Copeland | CEO | DDB |
| | Kirk McDonald | CEO | GroupM |
| | Todd Morris | CEO | inMarket |
| | Duncan McCall | CEO | PlaceIQ |
| | Daniel Pantelo | CEO | Marpipe |
| | Peter McGuinness | CEO | Impossible Foods |
| | David Chun | CEO | Equilar |
| | Batu Sat | CEO | Mall IQ, Inc. |
| | Shelly Palmer | CEO | The Palmer Group |
| | Greg Kahn | CEO | GK Digital Ventures & Emerging Tech Exchange |
| | Mauricio Sabogal | CEO | SAB Marketing Connections |
| | Tom Chavez | CEO | Ketch |
| | George Sargent | CEO | Arnold Worldwide |
| | Matthew Voda | CEO | OptiMine |
| | Ben Henderson | CEO | Walker Advertising, LLC |
| | Parag Agrawal | CEO | Twitter |
| | Christian Muche | CEO & Co-Founder | Beyond Ordinary Events, Inc. |
| | Casey Saran | CEO & Co-Founder | Spaceback |
| | Jack Philbin | CEO & Co-Founder | Vibes |
| | Richy Glassberg | CEO & Co-Founder | SafeGuard Privacy |
| | Harry Kargman | CEO & Founder | Kargo |
| | Alex Collmer | CEO & Founder | VidMob |
| | Elliott Easterling | CEO & Founder | TrueData |
| | Alberto Pardo | CEO & Founder | Adsmovil |
| | Sheri Bachstein | CEO & GM | The Weather Company, An IBM Business and General Manager of IBM Watson Advertising |
| | Matt Prohaska | CEO & Principal | Prohaska Consulting |
| | Doug Rozen | CEO, dentsu Media - Americas | dentsu  |
| | Jeremi Gorman | Chief Business Officer | Snap Inc. |
| | Jed Dederick | Chief Client Officer | The Trade Desk |
| | Maggie Merklin | Chief Client Officer | Analytic Partners |
| | Sarah Personette | Chief Client Officer | Twitter |
| | Gina Sheibley | Chief Communications Officer | Qualtrics |
| | Caleb Light-Wills | Chief Creative Officer | Tongal |
| | Doug Straton | Chief Customer Evangelist/CDO | Bazaarvoice |
| | Ratnakar Lavu | Chief Digital Information Officer | Nike |
| | * Edward Kummer | Chief Digital Officer | General Motors Corp |
| | Caroline Murphy | Chief Growth Officer | Envoy |
| | James Woolard | Chief Marketimng Officer | Freight Farms |
| | Dean Stoyer | Chief Marketing & Communications Officer | Suns Legacy Partners |
| | Kellyn Kenny | Chief Marketing & Growth Officer | AT&T Communications |
| | Jamie Moldafsky | Chief Marketing and Communications Officer | Nielsen |
| | Andrea Brimmer | Chief Marketing and Public Relations Officer | Ally Bank |
| | Linda Lee | Chief Marketing Officer, Meals & Beverages | Campbell Soup Co. |
| | Nathaniel Gorence | Chief of Staff | Impossible Foods |
| | Michael Walters | Chief Revenue Officer | Sugar23 |
| | Sarah Ripmaster | Chief Revenue Officer | Smartly |
| | Jerard Hartman | Chief Revenue Officer, Activation | Zeta Global |
| | Michael Della Penna | Chief Strategy Officer | inMarket |
| | Andrea Zaretsky | CMO | E*TRADE |
| | Anup Shah | CMO | Tropicana Brands Group |
| | Shiv Singh | CMO | LendingTree |
| | Jason Egnal | CMO | Zenfolio |
| | Jennifer Casey | CMO | Plus Company |
| | Lauren Beckstedt | CMO | Brunswick Corporation |
| | Lara Balazs | CMO | Intuit |
| | Jeff Gerstel | CMO | B&H Photo Video |
| | Jonnie Cahill | CMO | Heineken USA Inc. |
| | Laurel Rossi | CMO | Infillion |
| | Angela Zepeda | CMO | Hyundai Motor America |
| | Norm De Greve | CMO | CVS Pharmacy, Inc. (CVS Health) |
| | Jacqueline Woods | CMO | Teradata |
| | Remi Kent | CMO | Progressive Insurance |
| | Lee Meyers | CMO | Fresh N Lean |
| | Jonathan Beamer | CMO | AmeriSave Mortgage Company |
| | Kris Mulkey | CMO | In-Shape Health Clubs |
| | Mary Kay Evans | CMO | Alida |
| | Andy Rebhun | CMO | El Pollo Loco |
| | Anthony Modano | CMO | Nomi Health |
| | Michael Goodbody | CMO | Dave |
| | JR Badian | CMO | K&N Engineering |
| | Nick Harmeier | CMO | Memphis Zoo |
| | Beth Davidson | CMO | Agero |
| | Ken Lenneman | CMO | Academy Mortgage |
| | Raquel Rozas | CMO | Curology |
| | Brad Epstein | CMO | Precision Medicine Group |
| | Stacy Adams | CMO | Solutions by Text |
| | Varun Kohli | CMO | Cequence Security |
| | Jamie Gutfreund | CMO | Whalar Limited |
| | Fleur Sohtz | CMO | Analytic Partners |
| | Gayle Troberman | CMO | iHeartMedia |
| | Barbara Messing | CMO & People Experience Officer | Roblox |
| | Matt Kilmartin | Co-Founder & CEO | Habu |
| | Oren Kaniel | Co-Founder & CEO | AppsFlyer |
| | John Battelle | Co-Founder and CEO | Recount Media Inc |
| | Shubu Mitra | COO | MarCaps |
| | David Ramirez | COO | Chord.us |
| | Pedro De Arteaga | COO | Winclap |
| | Christy Gourley | COO, Clarabridge | Qualtrics |
| | Michael Wasyluka | CRO | Amperity |
| | Jeff Lucas | CRO | Firework |
| | Ryan Pauley | CRO | Vox Media |
| | Jessica Ricaurte | CRO | Adsmovil |
| | Garry Edwards | CRO | Ryff |
| | Julie Saxon | CRO | IBM Watson Advertising |
| | Monique Pintarelli | CRO | Teads |
| | Jeremy Haft | CRO | Channel Factory |
| | Jeremy Steinberg | CRO & GM, Exchange | Yieldmo |
| | Matthew Lord | CSO | Perform[cb] |
| | Reshef Mann | CTO & Co-Founder | AppsFlyer |
| | Brian Truss | Director, Consumer Experience & Digital Marketing | Reckitt |
| | Kay Vizon Kulawiec | Director, Integrated Media | Kroger |
| | Sumana Rajagopal | Director, Media Strategy & Innovation | Merck |
| | * Kevin Churco | Director, Performance Media | Major League Baseball |
| | Michelle Alfano | Director, Programmatic & Paid Social | Ally Bank |
| | * Crystal Files | Enterprise Marketing Solutions VP | American Family Insurance |
| | Christine Rupp | EVP / Chief Customer and Digital Officer | Albertsons Companies |
| | Michael Schoen | EVP / GM, Marketing Solutions | Neustar, A TransUnion Company |
| | Ming Wu | EVP Digital Sponsorships | LEARFIELD |
| | Chris Crayner | EVP, Chief Digital and Technology Officer | NBC Universal - Parks and Resorts |
| | Dan Levi | EVP, Chief Marketing Officer | Clear Channel Outdoor |
| | Kevin Howard | Executive Director, Digital Strategy & Growth | Ally Bank |
| | Dariusz Paczuski | Founder | Rocket Works |
| | Joe Zawadzki | General Partner | AperiamVentures |
| | Damaune Journey | Global Chief Growth Officer | 72andSunny |
| | Deborah Wahl | Global CMO | General Motors Corp |
| | Thomas Ranese | Global CMO (former) | Uber |
| | Scott Kelly | Global Director Digital Marketing | Ford Motor Co |
| | Christopher Loughlin | Global Head of Digital Business Transformation | UST |
| | Kevin Murphy | Global Head of Digital Go-to-Market | HP Inc. |
| | Chris Marino | Global Head of Performance Marketing & Media | Bloomberg L.P |
| | Ameneh Atai | GM, Commercial Strategy | Nielsen |
| | Rachel Stephens | Group Vice President of Digital Marketing and Analytics | Belk |
| | Alyssa Raine | Group Vice President, Customer Marketing Platforms | Walgreens |
| | Usman Humayun | Group Vice President, Enterprise Marketing | Albertsons Performance Media |
| | Peter Hamilton | Head of Commerce | Roku |
| | Johanna  Mayer-Jones | Head of Global Client & Agency Partnerships | The Washington Post |
| | Elizabeth Herbst-Brady | Head of Global Revenue & Client Solutions | Yahoo |
| | Sean Kearney | Head of Industry | IBM Watson Advertising |
| | Doug Boccia | Head of Partnerships, IBM Watson Advertising | IBM Watson Advertising |
| | Felix Zeng | Head of Programmatic and Emerging Revenues | IBM Watson Advertising |
| | Jim Wangler | Head of Revenue and Sales | Ketch |
| | Anthony DeMaio | Head of US Media | Bloomberg L.P |
| | * Marisa Cranswick | Integrated Media Strategy Lead | Kroger |
| | Phillip Fresen | Managing Director | Garros Group LLC |
| | Mark Wagman | Managing Director | MediaLink LLC |
| | Devrie DeMarco | Managing Director | MediaLink LLC |
| | Jacob Abel | Managing Director - Global Marketing Operations | Delta Air Lines |
| | Ray Romero | Managing Executive Director | Hearts & Science |
| | * Ankur Ahuja | Marketing Strategy Lead | Square |
| | Mario Lemieux | Partner | DAC Group |
| | Jennifer Stanley | Partner | McKinsey & Company |
| | Quentin George | Partner | McKinsey & Co. |
| | Fernando Fernando Rojas | Partner | Agency Be |
| | Janet Balis | Partner, CMO Practice Leader | Ernst & Young |
| | Cass Baker | President | GainShare Performance Marketing |
| | John Piccone | President - Americas | Adform |
| | Stephen McCarthy | President & CEO | GroundTruth |
| | Brian Quinn | President & GM, North America | AppsFlyer |
| | Allan Thygesen | President, Americas & Global Partners | Google |
| | Abbey Klaassen | President, New York for Dentsu Creative | dentsu |
| | Matt Ramerman | President, Sinch for Marketing | Sinch |
| | Dr. Neil Morgan | Professor and PetSmart Distinguished Chair of Marketing | Indiana University |
| | Rebecca Messina | Senior Advisor | McKinsey & Company |
| | Lynne Biggar | Senior Advisor | Boston Consulting Group |
| | Tommy Reid | Senior Executive Director, New Business | Tongal |
| | * Joshua Cierski | Senior Media Manager | Reckitt |
| | Leah Carder | Senior Product Manager, Web & Mobile | Reckitt |
| | Lauren Bartlett | Senior Vice President Marketing | Ingenovis Health |
| | Barbara McHugh | Senior Vice President, Audience Development + Marketing Operations | Major League Baseball |
| | Cindy Rahman | SVP & Chief Marketing Officer | March of Dimes |
| | Philip Koserowski | SVP & Chief Marketing Officer | The Leading Hotels of the World |
| | Jennifer Renaud | SVP & CMO | Masonite International |
| | James Kreckler | SVP Digital Media Sales | NBCUniversal |
| | Sean Barrett | SVP Marketing | Albertsons Companies |
| | Eddie Smith | SVP Revenue | PlaceIQ |
| | Mar Brandt | SVP Sales, North America | AppsFlyer |
| | Richard Gascoyne | SVP, Business Development | Analytic Partners |
| | Anthony Signorelli | SVP, Corporate Partnerships | The Ad Council |
| | Jeremy Flynn | SVP, Data Products & Strategy | Clear Channel Outdoor |
| | Amy Martin Ziegenfuss | SVP, Global Enterprise & Brand Marketing | Hilton Worldwide |
| | Dara Treseder | SVP, Global Head of Marketing, Comms & Membership | Peloton |
| | Dallas Lawrence | SVP, Head of Communications and Brand | Samba TV |
| | Jon Suarez-Davis | SVP, Marketing Strategy & Innovation | Salesforce |
| | Matt Barash | SVP. The Americas | Index Exchange |
| | Jeremy Lewis | US Head of Industry, Ecomm | Meta |
| | * Shelby Kirby | Vice President - Marketing | Brunswick Corporation |
| | Joshua Nafman | Vice President, Data & Operations | Diageo |
| | Sunil Bhagwan | Vice President, Strategy | AppsFlyer |
| | Brian Messerschmitt | VP - Albertsons Media Collective Sales & Account Management | Albertsons Performance Media |
| | Amardeep Kahlon | VP & GM | Reckitt |
| | Luke Kallis | VP Advertiser Solutions, Head of US Enterprise | Snap Inc. |
| | Michael Ahearn | VP Customer Development & Strategy | Sinch for Marketing |
| | Kevin Frisch | VP Marketing | Intuit |
| | Ashley Seidman | VP Marketing Capabilities | VISA |
| | Amy Adams | VP Media | Discover Financial Services |
| | Daniele Di Nunzio | VP of Sales Americas | Storyly. |
| | Alison Levin | VP, Ad Revenue & Marketing Solutions | Roku |
| | Tom Brown | VP, Brand Management & Global Business Marketing | Meta |
| | Rocco Pallatto | VP, Development | The Ad Council |
| | Nicola Mendelsohn | VP, Global Business Group | Meta |
| | Doug Frisbie | VP, Global Business Marketing | Snap Inc. |
| | David Mogensen | VP, Global Marketing | Uber |
| | Alia Lamborghini | VP, Head of US Sales and Strategy | Yahoo |
| | Charlie Chappell | VP, Media | The Hershey Company |
| | Sean Downey | VP, Media Platforms | Google |
| | Scott Kelliher | VP, NA Commercial | Quantcast Corporation |
| | Joanna O'Connell | VP, Principal Analyst | Forrester Research |
| | Lizzie Black | VP, Sales | Kargo |
| | Robyn Meyers | VP, West Coast Partnerships | InMobi |
| | * Victoria Rocha | Website Experience & Content Manager | Bose |