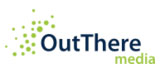 Kerstin Trikalitis
CEO of Out There Media
MMA EMEA Chair
"Gone are the days where we talked about the "Why?" – it is now about "How much?". Building on the strong growth of the past years this year will unlock significant budgets for the first time in history, delivering better targeting, better analytics and therefore better return on investment than in any previous year. Industries like FMCG, Automotive, and the Banking sector will spend close to 10% of their total advertising budgets or around 40% of their digital budgets on Mobile. Total mobile spending will increase to USD 20bn in 2014 globally, with EMEA accounting for USD 5bn or 25%. It will be interesting to watch Africa emerging as one of the champions within EMEA by the end of the year. 2014 will mark the year in which Mobile goes from Success to Significance. Watch the Magic of Mobile unfold."
---

Shaun Gregory
Global Director of Advertising, Telefonica
Vice Chair MMA EMEA
"2014 will be the year that the industry comes full circle and media agencies realise they will be unable to take full advantage of digital & mobile without in-house creative, content, production and analytics teams. Programmatic media buying will continue to grow at a rapid pace, taking an increasing amount of 'premium' inventory and improving its effectiveness through the addition of rich, deep mobile data. We will begin to see television ads being bought and distributed through real-time ad serving platforms, and brands will finally regard mobile as a must-have, mainstream channel for every campaign they run."
---

Karim Khalifa
CEO and Founder Digital Republic
MMA EMEA Board Member

"2014 will give the "decade of mobile" the inertia to grow even faster with its own momentum. In emerging markets like the Middle East and North Africa, smartphones will continue to become the norm, but will move into the bourgeoning, young and tech savvy lower-end mass-market demographic. Opening up new opportunities for brands.
Data will become increasingly available but more importantly increasingly useable, and technology providers will enhance their performance capabilities. Content providers, App developers, Ad networks and Agencies will drive the industry forward bringing more cohesiveness to the ecosystem, while leaving behind the more traditional incumbents who do not rely on advertising as their core revenue. Retailers will get on board more than ever before as m-commerce and location service apps continue to grow. Mobile video with newcomers such as Vine and Instagram will make an impact in the ad world in 2014, while other social networks like Twitter and Facebook will become even more attractive on mobile to advertisers. Brands and agencies will increasingly understand that it's not about the technology per-se, but about how to harness our behaviors in mobility - whether it be a small screen on the move, or a tablet while watching TV, (queue "Social TV" in 2014).
All these ingredients will translate to what I expect will be some exciting mobile campaigns in 2014!"
---
Sixto Arias
Advisory Partner at Upplication
Chairman MMA Spain

"Apps fever, easy and cheap platforms will allow SME to develop their own apps. It will be the starting point of a learning process. We will see a raise in apps offer.
Augmented reality, products, monuments, logos, geolocation, under various triggers we will discover a parallel world which would be only accessible through phone cameras or advanced glasses. Probably the most attractive marketing tool for a new world where everything is ready to be invented.
Apps not for phones or tablets. Apps for cars, for fridges, for watches, for glasses. Downloadables, premium and free but independent from classical mobile devices. For instance, an app to control battery levels, tyres pressure, security recommendations for drivers. A mobile phone has no tyre."
---

Mark Wächter
MWC.MOBI
MMA EMEA Board Member
"Within a few years, Mobile turned Apple, Facebook, Google and Yahoo into 'Mobile First' companies. Amazon, Ebay, Microsoft, SAP and others are on their way. Mobile shakes up the planet so dramatically, that there is only one option: Adopt your business strategy and build as quickly as possible a suitable surfboard to proactively ride the Mobile Tsunami. In 2014 Mobile will be the most important medium where brands will meet their consumers. And Mobile will also change its form factor. Connected Wearables will conquer the body and Mobile will turn from our remote control for life into our always on and present Mobile Concierge. Marketers have to embrace this developments in all their planning."
---
David Skerrett
Director Mobile and Social Platforms R/GA
MMA EMEA Board Member

"Our increased dependency and emotional relationship with our devices will make mobile marketing more important than ever in 2014. As a result brands will focus more on the quality of the mobile experience they deliver, they will stop talking about "Mobile First", and start doing it. In fact entire business models will be re-invented as mobile strategy moves up the agenda."
I anticipate many mobile powered disruptions and behaviour changes. For example, Disney are launching a new show and characters on Tablet before TV. I'm looking forward to seeing how the industry crafts better, quicker, more joined up, useful and connected mobile experiences that make things better for the consumer."
---

Renaud Menerat
President userADgents
President MMA France
"It is fact that large brands are in increasingly leveraging mobile for branding and direct marketing purposes. I expect large brands to move to the next level, embracing the mobile first era, by connecting their point of sales & their products through mobile technologies in 2014.
Be it through contactless payment or through iOT or smart products, brands will start to put mobile at the heart of their both digital and "real life" engagement with consumer.
Data is the cornerstone for such a personal engagement. Brands need high value data to develop relevant and valuable services to their consumers. This is further increasing the importance of data control (open, big, personal)."
---

Jay Patel
CEO IMIMobile
MMA EMEA Board Member

"Mobile is no longer just a device but now embraces anything digital connected to a mobile or wifi network and as a result the range of opportunities for brands is exploding.
In 2014, I believe:
• Omni-channel experiences will be paramount with consumers expecting consistency across channels
• Messaging whether SMS, Push or IP based will continue to drive engagement
• Social media strategy and engagement will be increasingly measured
• Every part of the consumer journey from discovery to purchase will become personalised to drive loyalty.
I believe that those who put mobile at the heart of their customer experience, strive to deliver personalised services and stay agile to the development of mobile technology will be able to unlock the full potential mobile has to offer."
---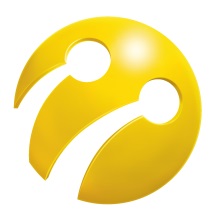 Nelishan Ucar Cadirci
Mobile Marketing Director, Turkcell
MMA EMEA Board Member

"Mobile is becoming the most important point of engagement between consumers and brands. But as a marketing tool, marketers are still struggling to invest because they do not have enough knowledge about the capabilities. Our responsibility is to ease their life and create new self-service platforms and services and make them feel the concrete add on of mobile capabilities as a marketing tool.
I think that display advertising, mobile first approach (mobile sites, better mobile experience etc) , smart targeting tools and self-service platforms will be the main topics of 2014."
---

Mandeep Mason
Director of Strategy EMEA, Mobile and Windows Advertising, Microsoft
MMA EMEA Board Member
"In 2014 I expect that advertisers will see their ROI through mobile marketing at an all-time high. This will be driven by a fusion of three main areas, which are; improved creative capabilities, better use of data solutions and improved business models being accessible through programmatic platforms.
The success of advertisers in the channel will help lead to some new milestones in the industry, such as mobile ad spend in the UK clearing £1bn for the first time in 2014. It's this scale of activity that will see a bigger advertiser uptake around programmatic and data centric offerings. I'd also expect to see more relevant and immersive advertising experiences coming to the market, which will help ensure advertisers can further innovate and take mobile consumer engagement to the next level."
---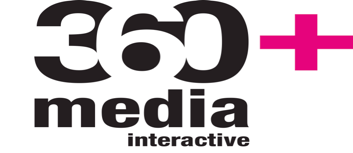 Zehra Oney

Founder and CEO 360 Plus Media
MMA EMEA Board Member

"In 2013 mobile has grown aggressively in Turkey and all around the world, bringing mobile to a strong position.
With portable devices at our disposal 24/7, people have become truly mobile. The ease of mobile and the emergence of targeting tools have started to change the dynamics of advertising and marketing.
Buying and decision making habits have also transformed by the access of internet through our devices. From 2014 onwards, mobile will be a default tool for marketing and advertising, and this trend will keep growing. In the next 5-10 years mobile will reach a dominant position. This channel will leverage the power of all other form of media, so-called integrated marketing. Moreover, it will bring to light the strength of real time bidding.
Most importantly, 2014 will be the year of measurement, companies will use their efforts and resources to maximize and analyse the data they can get from mobile channels. "
---

Theo Theodorou
SVP EMEA Videology
MMA EMEA Board Member

"In the last few years we have heard lots of businesses talking about a 'mobile first' approach. I believe 2014 will be the year that companies will think more about a 'consumer first' approach. Mobile is not any less important, in fact it's the rate of adoption of smartphones and tablets that will drive this trend. We are also on the advent of wearable tech which will accelerate this further. It's also increasingly important for brands to understand consumer behaviour across devices so that they can drive engaging, relevant conversations.
Mobile really means that now there is a connected device that brands need to think about strategically as part of the mobile mix, not a bolt on.  90% of media and content consumption is now screen-based (PC, TV and Mobile) and mobile has moved us into a world where brands need to start planning their media holistically across screens and in line with consumer behaviour. The winner here will be the consumer as we move to a world where we can target by audience, location, behaviour screen and context, in real time. 
I also believe 2014 is the year that your phone will know what you want to do before you do. Think about Google Now, it's a reality today. We will see similar services emerge and start offering up fascinating opportunities for marketers.
2014 will see the continued rise of programmatic media buying. The reality is, connected devices growth will continue, and it will be technology partners that can make sense of the data, whilst respecting consumer privacy as they move between screens and surface that information to drive more relevant and actionable messaging and conversations between brands and consumers. This is an exciting prospect for brands. Mobile will always be personal to the consumer, and being able to activate mobile alongside other marketing channels means better, more personal relationships between brands and consumers."
---

Ross Sleight
Chief Strategy Officer Somo
MMA EMEA Board Member

"Mobile and TV - dual screen and amplification
Time spent on mobile is increasing rapidly – this year more time was spent on mobile devices than on desktops and laptops combined (eMarketer Aug 2013) – and, as a result, there has been an explosion of users 'dual-screening': using a mobile or a tablet whilst watching TV. 2013 was the year of dual-screening experimentation with services like shazam. But 2014 will focus on this activity as a foundation for integrated campaigns, both through synchronous mobile and TV activity, and asynchronous amplification of TV ads by mobile and tablet social and display advertising.
Mobile in Retail – showrooming
While showrooming was originally perceived as a threat to the high street, 2014 will see retailers embrace mobile technologies in their shops and malls. New technology like Bluetooth Low Energy means content sent to mobile shoppers, like special offers, can be hyper-localised and hyper-relevant. Mobile will increasingly be used as a tool to streamline the retail experience, allowing shoppers to navigate better, receive more personalised information, and pay more smoothly.
Mobile in Loyalty - maximising LTV
Mobile will play a central role in creating long-term, engaged satisfied customers in 2014. The linkage of mobile promotions and payments in the wallet space and services for promotions such as Passbook will move mobile to the forefront of loyalty schemes. Personalised offers can be provided in real-time based on previous shopping history and location. Combining intelligent push messaging and CRM with personal promotions and effortless payment with comprehensive account services will spell the death of the dumb plastic loyalty card in favour of the mobile platform for retailers and customers alike. "
---

Mariella Pacitto
Telecom Italia

"Mobile marketing? It's not about "new media", it's about the people. Mobile acceptance is mature enough for the mobile industry to focus on two priorities in 2014.
Mobile marketing is not "part of the marketing mix", it's rather what transforms marketing initiatives into a mix
The Internet has evolved into a mobile paradigm and this makes a "customer-centric" approach a necessity, not just an option. Whether through the apps or not, the focus is on the people and on their needs. The mobile marketing industry has the unrivalled opportunity to eye such focus precisely and to liaise the "liquid" interaction between real and virtual life in a multi-tasking and multi-screen mode. Mobile melts the "funnelled" communications via other media into a person-centered mix.
A vibrant, innovation-proof environment where technology is "easy" and people's trust is safeguarded
The people's ongoing interaction via mobile devices requires an integrated value proposition of diversified contents on different technological platforms. Furthermore, technological evolution strains the boundaries between adjacent industries, so it's time to elaborate on a federated proposition where players compete on an equal footing regardless of their background. The goal is a long-term partnership with the people based on the resonance with their needs, supporting people's "digital empowerment" in gaining control of their personal data."
---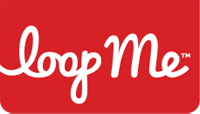 Stephen Upstone
CEO and Founder LoopMe 
UK MMA Chairman

1) 2014 The year of the Tablet. The UK already has the highest tablet penetration in the EU5*. In 2014 consumers time spent and the activities they make on tablet will broaden creating strong opportunities for brand and performance advertisers.
2) Brands get serious about mobile gaming. Mobile gaming is already bigger than social media with 70% of the time spent on tablet and 30% of the time spent on mobile**. Arguably playing games on mobile is one of the largest media events to happen to consumers since the TV arrived in homes. Brands will start to take advantage.
3) Mobile advertising becomes social. Advertising has always been content that must inform or entertain, now it must also be good enough to be shared or liked.
4) Mobile ad spend doubles, again. In markets of exponential growth all the disruption happens late in the market development e.g. as 20% of UK digital ad spend is set to double to 40% of digital ad spend. 2014 will see one of the most transformative years with big winners and big losers.
Sources - *ComScore, **Flurry"
---

Steffen Krabbenhøft
Head of Mobile, Mediacom
MMA EMEA Board Member
"Next year, more companies will make strides to affect mobility as a strategic business driver, and in the process, start documenting the Return on Mobility (RoM)-- a measurable ROI. Enterprise-grade tools will provide agility, scalability and flexibility to enable strategy and take mobile to a new level. Although attitudes are already changing by next year we expect to see mobile as a key part of every brand's advertising strategy.
The improvements in connection speeds and increasing number of devices will have strong implications on publishers and brands. A whole host of new advertising formats will open up for advertisers. Mobile video is already taking off but improved connection speeds and increased data limits can be expected to rapidly accelerate the growth of this type of advertising. Brands will face the challenge of repurposing video ads and making them effective over a range of devices.
As increasing numbers of users take to mobile devices brands will adjust their spending budgets and more money will be allocated to mobile, probably at the expense of print, display and even TV advertising."
---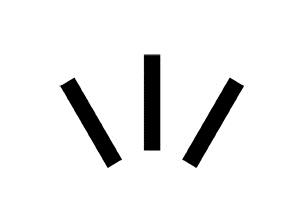 Adhish Kulkarni
CMO Lumata
MMA EMEA Board Member
Mobile marketing will enter a new phase in 2014, moving from being a standalone channel to the key element of a converged customer engagement strategy for more and more brands as the boundaries between phones, laptops and tablets blur. With the support of device and OS owners, I expect more brands to be launching closed-loop solutions (e.g. couponing, check-ins, etc.) that connect physical and digital worlds. However, this will not become mass market until one technology solution emerges as the frontrunner. Finally, loyalty will become truly mass market, as the barriers to launching loyalty programmes fall away and mobile enables innovative business models and mechanics to come to the fore. It promises to be an exciting year ahead, where we move from experimentation to sizable investments in making mobile central to customer engagement.
---

Melis Ertem
Consultant & Business Development Director, Mr Lama Studios
MMA EMEA Board Member
"In 2014 mobile search will exceed desktop search, where people would search local entities mainly via mobile. As a result we will see micro location targeting and mobile sites will be a necessity. Local shops will build their own mobile sites in order to be found and brands will target their audiences even more accurately via mobile by this new inventory.
Also program buying and Realtime bidding will keep rising among display inventory with rich media usage, especially video."
---

Kim Siler
Mobile Brand Strategy, Mobile Connections & Interactive Marketing, Coca-Cola
MMA EMEA Board Member
"There's going to be a lot of focus on location-based strategies next year. Finding the right balance of local insights, universal brand truths, consumer value (and customer value) is not going to be easy. But ultimately we believe that when coupled with location capabilities of the mobile device, networks and data become the ultimate way-finding tool for customers thirsty for an ice cold Coke. Add mobile payments and we can draw a bright red location thread from awareness building advertising to transactions."
---

Raymond Buckle
Founder and Chief Executive Officer, SilverstoneCIS
MMA EMEA Board Member
"2014 is the year of mobile's emergence as the unifying advertising medium, with exponentially increasing mobile media spend across Sub-Saharan Africa."
Africa is a mobile first society – the continent's predominantly youthful and urban population, rising consumerism, phenomenal economic growth with rising mobile and smartphone penetration – means consumers are poised to engage brands on their phones.
The entrance of large Pan African Operators into the mobile advertising space means brands and agencies will be able to leverage and integrate mobile as part of their media mix at scale.
Nothing will get local, national or global brands and advertisers closer to their consumer audience than MOBILE…"
---

Dan Rosen
Global CEO Joule
MMA EMEA Board Member
"From Device Centric to People Centric: 'Marketers will realise that it's people that are mobile, not devices. Being mobile first, means being people first and that will generate the most insight driven innovation.'
From Location aware to Context aware. 'Marketers will learn that context is so much more than a co-ordinate, and start to realise the extraordinary potential of where the digital meets the physical world.'
From Dumb things to Smart Things: 'As connectivity increases exponentially, this will be the year that everyday artefacts will become digital touch points, and mobile will be the primary access point'"
---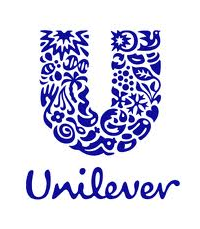 Jay Altschuler
Director Global Media Innovation, Unilever
MMA EMEA Board Member
"I expect this to be the year brands consistently use mobile as the connective tissue that holds communication plans together:  World class storytelling now means capitalizing on dual screen viewing; Beacons will transform the out of home experience; location targeting will be built into every smart media strategy; and On pack will be the most powerful Owned media channel pushing valuable information to people's mobile device at the moment of truth.
 
Moving forward, the most powerful, lasting and significant brands in the world will be crafted through a mobile first approach." 
---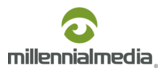 Stephen Jenkins
Marketing Director EMEA
Millennial Media
"In 2013 audience targeting and creative excellence were two of the big mobile trends for advertisers. Both will remain high on the agenda for 2014, alongside two new focuses of measurement and programmatic. What ties these together is data. Specifically, the rich audience data that only mobile can generate compared to online disciplines, where measurement and programmatic practices are more established.
In tandem with specific audience targeting data, new forms of measurement will see marketers looking to real-world metrics as they track how mobile is driving consumers to specified actions such as foot traffic to a specified point of purchase.
"Finally, mobile media buying will benefit from increased efficiencies as marketers embrace programmatic buying to target consumers. In this environment, scale and the ability to leverage high quality 1st and 3rd data more precisely is critical. For brands, the challenge is not simply to understand the importance of this data, but how it can be turned into actionable customer insight."
---

Paul Berney
Managing Partner & CEO 
mCordis
During the next couple of years we are going to see an acceleration in the growth of many aspects of mobile marketing. The use of mobile throughout the path to purchase, further growth in mobile advertising, the use of enterprise apps, wearable technology, the use of sensors to connect everything together through the Internet of Things and more. The common factor at the heart of all of this will be the near ubiquity of smartphone ownership in developed economies. In emerging economies we will continue to see mobile penetration rise and in particular the use of the mobile internet accessed through cheap handsets. All in all, an exciting time for mobile.