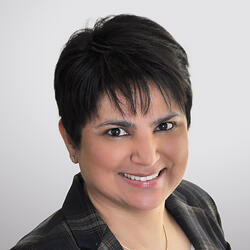 Nandita Pal
General Manager, SEA & Hong Kong
@palnandita
Nandita is responsible for scaling Near's business in the region with key partnerships and strategic deals. She is also responsible for driving adoption of Near's products amongst brands for marketing, business strategy and business operations.
Prior to Near, Nandita spent over seven years with Nokia, heading Services Sales for its smartphones portfolio. She also spearheaded the Product Marketing of Nokia's location-based services for its mobile phones portfolio across the globe. Nandita was a pioneer member of the team that launched Nokia Maps.
Nandita has over 21 years of rich technology and mobile services experience in launching and selling new services. Her experience encompasses global commercial sales, business development and global product marketing as well as go-to-market in the mobile and location based services space.
Born into a family of race drivers and sportspeople, Nandita is passionate about sports herself. She is an avid traveller, always looking to experience new cultures and countries. She is currently based in Singapore.