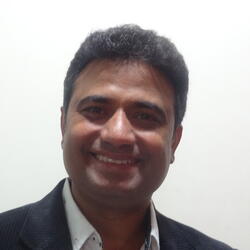 An industry stalwart with over 19 years of experience, Harshad comes with expertise in all aspects of digital marketing. His previous stints include Ogilvy, Contract, Rediff.com and ICICI Bank to name a few.
As Chief Operating Officer at Indigo Consulting, Harshad plays a pivotal role in strengthening and expanding Agency's capabilities across digital ecosystem and regions, to drive consistent company growth.
Outside of work, Harshad regularly plays sports like Cricket and is a hardcore thrill-seeker – he skydives, Kayaks and Bungee jumps.