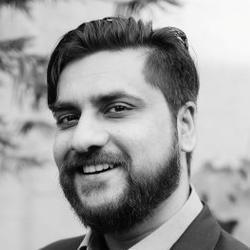 As part of the core team, Sharan Tulsiani leads Marketing and Business Development for Zapr Media Labs.
Building on Zapr's growth as an industry thought leader and tech-disrupter, Sharan currently focuses on bridging the TV-Mobile advertising gap in South East Asia.
An alumni of the Indian School of Business, Sharan has spent over 15 years leading teams and building markets across the global media landscape. A veteran of the Video Game industry and an entrepreneur, he has also lead digital marketing at Microsoft Xbox, multiple teams for Vserv in Europe, LATAM and India, Client and Creative at Drizzlin (WebChutney).
Besides his work, he likes spending his days reading manga, over-analysing movies and exploring food.