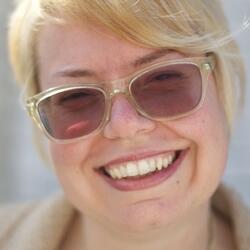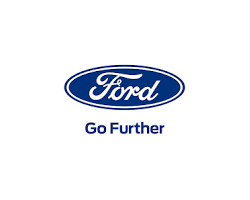 Shel Kimen
Global User Experience Practice Manager
@skimen
Shel Kimen, Global User Experience Practice Manager at The Ford Motor Company, leads a multi-disciplinary group of designers and strategists tasked to change the way the world moves and make people's lives better. Leading and guiding teams working on the future of autonomy, luxury, and commerce at Ford -- Shel is generating new ways of open and collaborative practices to evolve legacy processes, enabling the creation of holistic experiences that put people at the center and span hardware, software, and services. She's responsible for best practices in human-centered design and the tools we use to innovate in a highly constrained and regulated world -- and created Ford's first UX Strategy group that futures customer, business, and brand insights into a path forward for design teams.
In a global Ford initiative, Shel helped create training and then taught hundreds of global leaders in North America, Australia, and South America about Human-centered to design and how it applies to the work we do everyday. Additionally, Shel created the curriculum and currently teaches Generative Design Research at Detroit's College of Creative Studies Masters Program in Interaction Design.
Prior to Ford, Shel had 20 years creating successful physical and digital experiences for leading brands including The New York Times, The Financial Times, JC Penney, and Nike. She pioneered innovative research methodologies as Senior Vice President, Digital Strategy for Saatchi & Saatchi and has published work about Information Architecture, Virtual Reality, and hundreds of articles about the early Internet since 1995.
Shel has spoken about human centered design and innovation for the Detroit Design Festival, the American Institute of Architects, Michigan State University, and start-ups and entrepreneurial forums in Detroit and South East Michigan. She's also given talks for the Wayne State University Executive Leadership Program on co-creation and been featured by PopTech on her approach to resilience.
Shel has also been featured in Crain's Detroit, The Detroit Free Press, The Toronto Star, the New York Times, and multiple design publications for her innovative community design project, Collision Works.
Lover of all things complex, Shel likes to work on the things people say can't be done — and enjoys the hard and always complicated effort required to make the seemingly impossible real.