Agenda
Tuesday, April 10, 2018
7:30 AM – 9:00 AM
Registration & Continental Breakfast
---
9:10 AM – 9:15 AM
MMA NA Board Chair Opening Remarks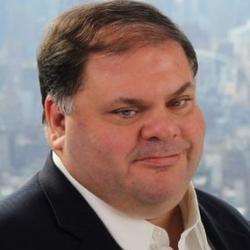 Senior Vice President, Enterprise Media Planning, Investment and Measurement Executive
9:45 AM – 10:15 AM
Building a Shopping Experience for the Future of Mobile Commerce
Boxed, the popular start-up focused on delivering bulk items to your door, started as a mobile app. While also having a desktop experience, the company is laser-focused on building a best-in class mobile shopping experience including the engaging UI/UX, an innovative predictive AI; and marketing to a consumer who only knows how to shop on mobile. Jackson Jeyanayagam, CMO of Boxed, will talk about the Boxed journey and why their approach is uniquely built with mobile top-of-mind.
10:15 AM – 10:45 AM
Are you suffering from Ad Fraud and don't even know it: Uber's Story
After successfully growing organically for many years, Uber decided to increase rider acquisition through paid advertising. After a PR mishap, Uber shut off ad networks accounting for 10% of their signups but didn't see a decrease in new app installs. This anomaly led them to realize they were victims of attribution fraud. In this session Kevin Frisch, Senior Director of Performance Marketing at Uber, will share insights into what to look for and how to create dashboards and tools that can detect fraud in real time.
1:25 PM – 1:55 PM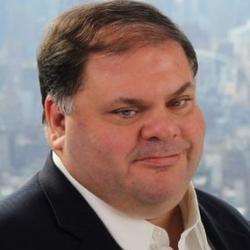 Senior Vice President, Enterprise Media Planning, Investment and Measurement Executive

1:55 PM – 2:25 PM
The Evolution Of Immersive And Personalized Media
The number of immersive content users in the US will reach 43 million by 2019, representing 15% of the population. With ad recall 8x greater within immersive content versus traditional experiences, early adopters will have the upper hand and gain an immersed audience interested in their content. In the session, Miles Perkins, VP Marketing & Communications at Jaunt will share how immersive content is evolving and increasing in personalization based on consumers tastes and preferences, and insights into how marketers should incorporate VR in their brand narrative.​
3:50 PM – 4:20 PM
Brands have spent billions on package design to stand out on the physical shelf, but now the e-commerce voice shelf has arrived. It's getting smaller while the demand from consumers for voice commerce is growing exponentially. This leaves brand to create identities for when consumers can't see the products, such as offering recipes or developing a unique "voice" or audio signature that makes their brands instantly recognizable. Find out what brands need to be doing now to make sure they don't miss the next revolution in branding and marketing.
Wednesday, April 11, 2018
8:00 AM – 9:00 AM
Registration & Continental Breakfast
---
9:40 AM – 10:10 AM
The 10 Consumer Trends Every Marketer Should Know
Keeping a pulse on the ever-changing consumer landscape is a daunting task, but Sheryl Connelly can offer signals as to what lies ahead. As Ford Motor Company's corporate futurist, Sheryl has been tracking macro and micro trends for over a decade, publishing an annual report on the key insights impacting consumers and marketers alike. In this session, Sheryl will dive into the top micro-trends for 2018, which will empower modern marketers to operate most effectively in today's dynamic marketplace.
10:10 AM – 10:50 AM
How Mobile Apps are Changing the World
Mobile apps have shaped the way we live our daily lives. Today there is an app for everything and while many focus on entertainment or productivity, there are a category of apps whose mission is to tackle bigger social issues. This rapid-fire session features three companies who have developed apps to reduce food waste, empower students and their families with critical communication tools and turning everyday retail experiences into opportunities for doing social good. Don't miss this inspirational session on how mobile is shaping the future.
1:20 PM – 1:50 PM
A MMA MOSTT Research Study: Competing on M.A.R.S. – A Look Into the Emerging Marketing Capabilities for Today's Market​
This session introduces a new framework for organizing marketing work based on Marketing Capability Stacks. In particular, it'll identify five different models for how a firm can combine the stacks to compete more effectively in today's landscape. Join Omar Rodriguez Vila, Assistant Professor of Marketing and Strategy at Georgia Institute of Technology as he shares examples of how the development of these stacks varies across firms, and insights to select the right model for your organization, based on organization design, processes, metrics, skills and culture.​ This is the first of a number of projects brought to you by the MOSTT initiative.​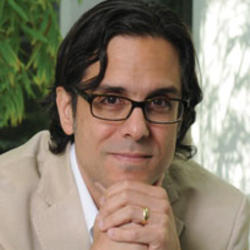 Assistant Professor of Marketing and Strategy
Georgia Tech, Scheller College of Business
2:50 PM – 2:55 PM
Passport to Prizes Announcement
---
2:55 PM – 3:25 PM
What Neuroscience Can Tell Us About Virtual, Augmented and Mixed Reality
Mixed Reality hardware promises to completely change the way that we work, entertain ourselves, communicate with friends and family and learn. Join Dave Meeker, Global Director of Emerging Technology at Isobar for a look how marketers can not only understand how people behave while using these experiences, but also tap into their emotional state through advanced biometrics. Hear how this blend of creativity, technology and neuroscience have come together and continue to evolve as they work to quantify the value of immersive user experiences and justify the investment by brands.