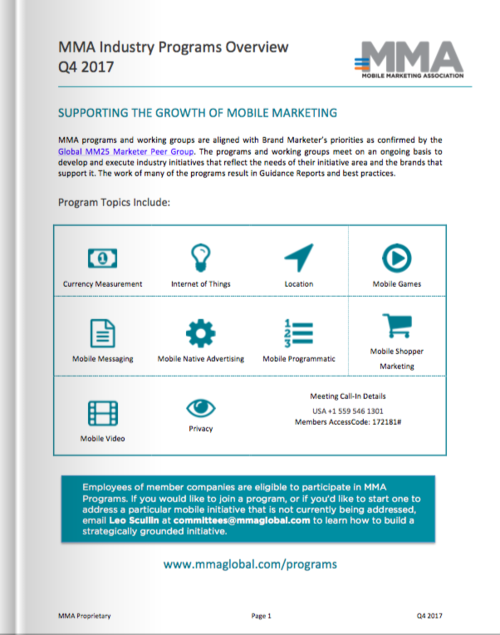 MMA Industry Programs Overview Q4 2017
MMA programs and working groups are aligned with Brand Marketer's priorities as confirmed by the Global MM25 Marketer Peer Group. The programs and working groups meet on an ongoing basis to develop and execute industry initiatives that reflect the needs of their initiative area and the brands that support it. The work of many of the programs result in Guidance Reports and best practices.
MMA Members, log in to download now.
Not an MMA Member? Please enter your information below to download.