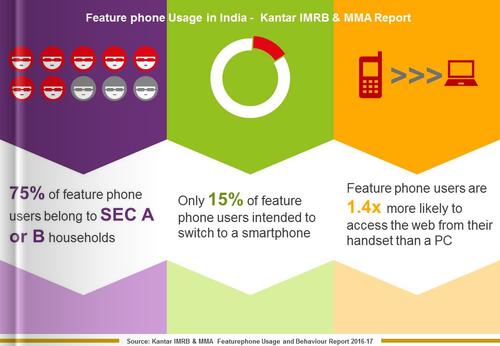 Today over 85% of the urban Indian population owns a mobile phone, While smartphones get most of the attention, 56% of this user base actually users feature phones. There are many 'myths' associated with & feature phone consumers. The most common among these being
Feature phone users are not affluent
Feature phones are used only for calling / texting
Feature phone users are seeking to upgrade to smartphones
Feature phone users don't access the internet
The feature phone Usage & Behaviour report put all these myths to the test - with surprising results.  
MMA Members, log in to download now.
Not an MMA Member? Please fill out the form below to access. If you are interested in learning more about the work of the MMA, please email us here.